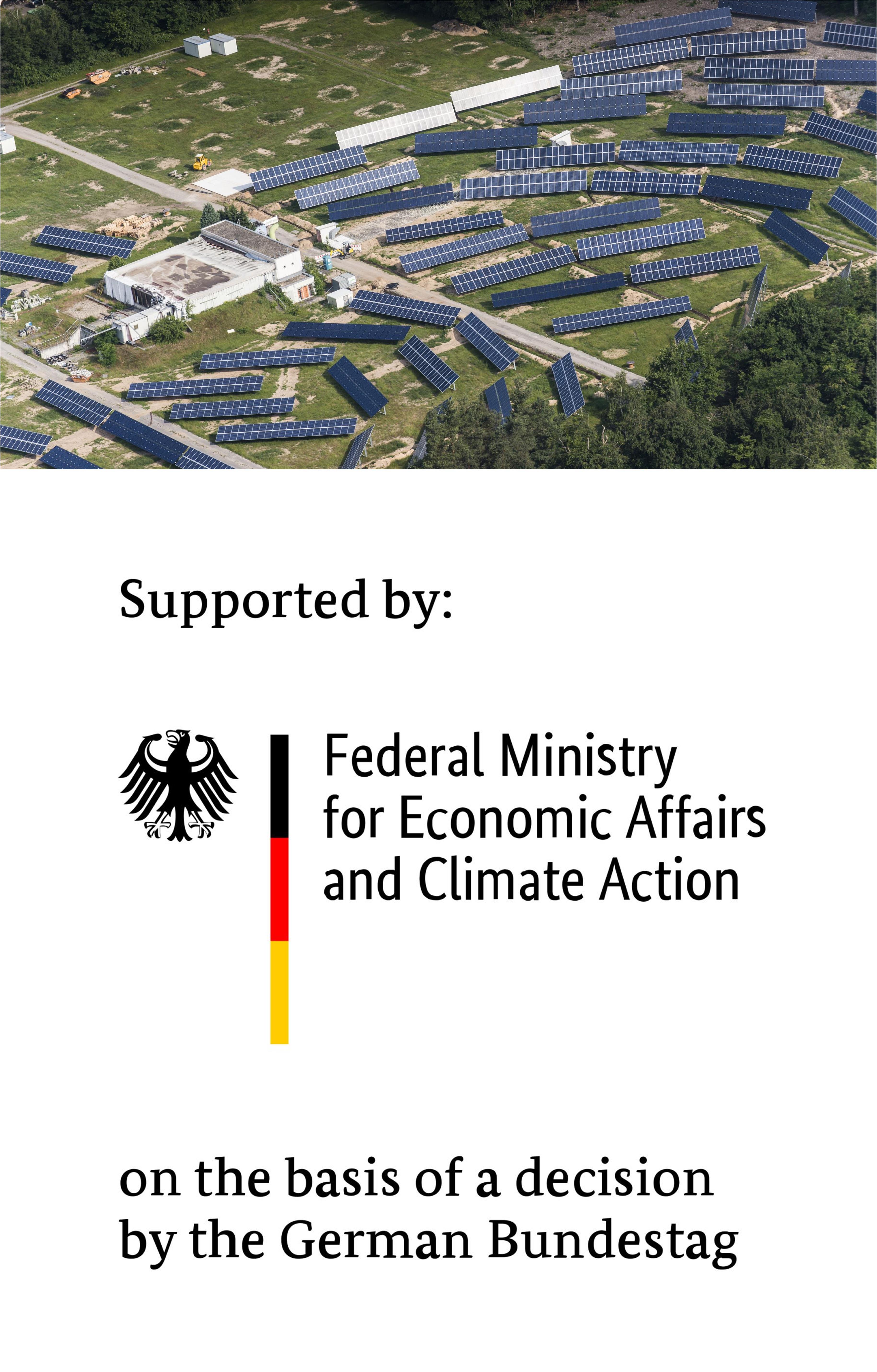 Solarpark2.0 - Optimization of power and yield in photovoltaic systems
Objectives and Results
In order to accelerate the energy transition and achieve the agreed climate protection targets, PV systems must become even more economical. To achieve this, the efficiency of existing and new plants must be increased, and the planning, construction and operating costs of future PV plants must be reduced.

The project goal is to develop an economical initial and retrofit solution for large PV systems with MPPT (Maximum Power Point Tracking) at string, module and sub-string level using power optimizers. Individual MPPT can optimize the use of space and increase the potential yield per area. At the same time, the planning effort for future plants is minimized and the influence of occurring planning errors is reduced.
Contents and Approach
For the project, a circuit patented by KIT (HiLEM: High Efficiency Low Effort MPPT) for the combination and individual MPPT of PV strings will be further developed, optimized for a power class of 30 kW and set up in the field. The HiLEM circuit replaces the conventional combiner boxes for parallel connection of the module strings and enables efficient MPPT at string level, making the MPPT in the inverter obsolete. Furthermore, integration into string inverters as a replacement for existing MPPT circuits is also possible. In parallel, Karlsruhe University of Applied Sciences is developing a power optimizer at sub-string level based on a power optimizer with module-level MPPT from BRC-Solar that has already been tested in the field.

The MPPT, which takes place at different levels, is intended to minimize power fluctuations between the module strings, in connection points and the grid connection. This will increase the yield of the PV system, increase its lifetime and reduce maintenance and operating costs.

A subsequent field test will validate the functionality and added value of these new technologies. For this purpose, two PV systems with 30 kWp each are to be set up in cooperation with Solarwatt at KIT's North Campus. A wireless monitoring system (Wireless Sensor Network - WSN) developed by the Institute of Photovoltaics (ipv) at the University of Stuttgart will be used to record measurement data at module level.

In addition to evaluating the new optimization components, the collected data will also be used for an AI-supported performance forecast at KIT. In the future, it should be possible to use the data measured in large PV systems to determine for which modules of the solar park it would be worthwhile to retrofit them with power optimizers at string, module or sub-string level.