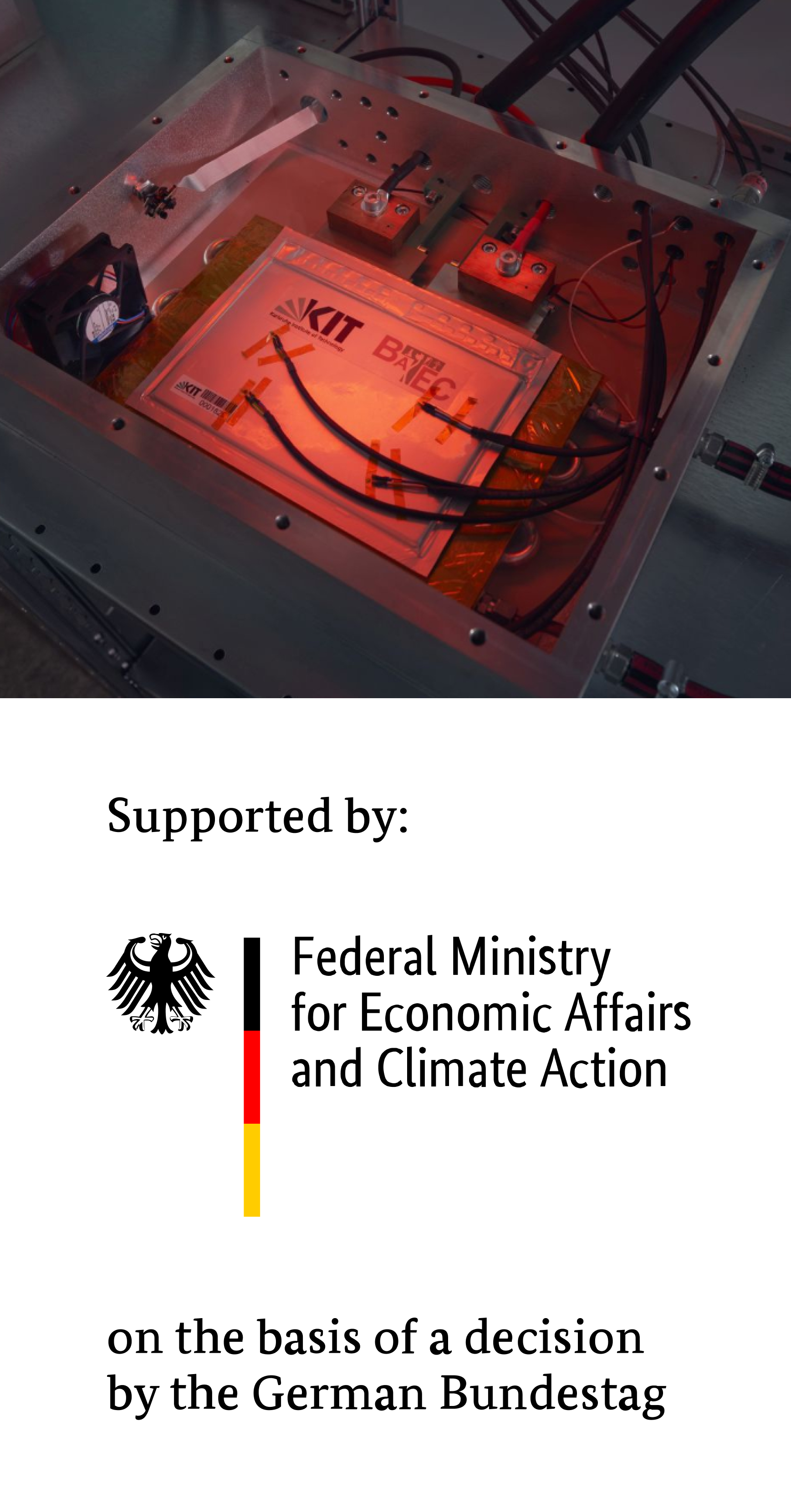 ProLIB
Contact:

Project Group:

Cell development/testing

Partner:

AVL Deutschland GmbH, CTC Advanced,
TÜV Rheinland LGA Products GmbH


Associated Partners:
Ads-tec Energy GmbH, Intilion GmbH, Jungheinrich Norderstedt AG &Co. KG, Solarwatt Innovation GmbH, VARTA Storage GmbH, Deutsche Kommission Elektrotechnik Elektronik Informationstechnik in DIN und VDE (VDE|DKE)

Startdate:

01.01.2020

Enddate:

31.08.2022
Objectives and Results
The currently applied test procedures in the field of propagation of cell-internal defects in battery modules lack in reproducibility, significance and development resulting in high test costs as well as the further usability of the test results and thus also their competitiveness. At present, cells are massively abused to force them into thermal runaway, although good quality cells would not tend to do so under realistically high stress conditions.
The project aims to develop one or more procedures for a more realistic testing of internal cell defects of lithium-ion cells in battery modules and their propagation.

Contents and Approach
At first, different approaches for the generation of cell-internal defects, which are closer to the actually expected cell defects, will be tested on cell level. The thermal runaway is not necessarily to be induced. The cell tests should systematically and reproducibly lead to the triggering of more realistic cell internal defects. The procedures should be applicable to all lithium-ion cells of all formats and cell chemistries currently in use. The propagation of these defects to the neighboring cells in the module is to be evaluated using the most suitable test methods from the investigation at cell level. Parallel to the experiments, the effects of a cell-internal error and possible propagation will be simulated by modeling and simulation. Finally, the results will be proposed to various standardization committees for the development of a regulated testing procedure in standards.
Project Volume
1.991.518 €
Further Information