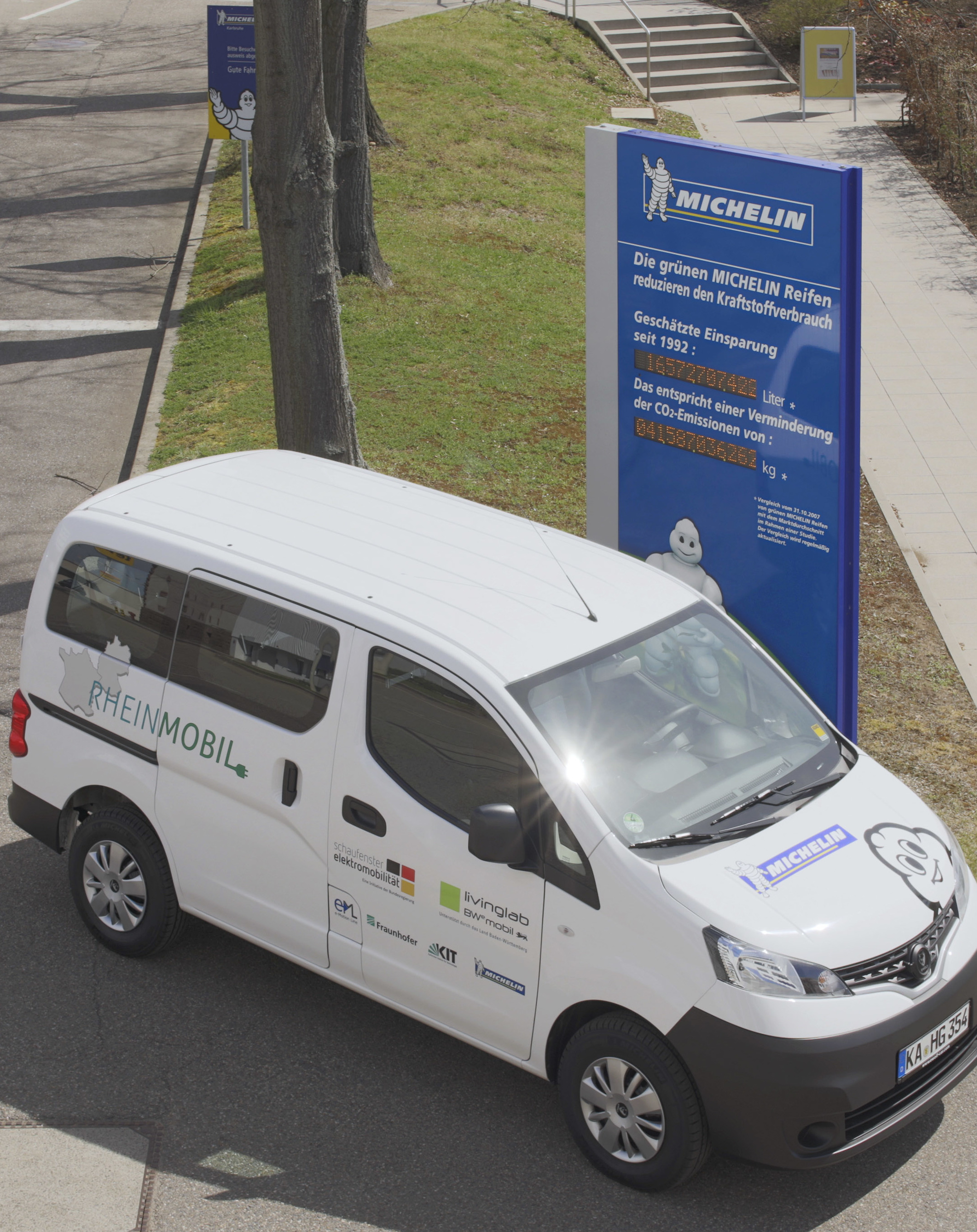 RheinMobil - Economic Use of Electric Vehicles
Funding:

The project RheinMobil is one of 40 projects in the Schaufenster Elektromobilität Baden-Württemberg "LivingLabBWe mobil" and is funded by the BMVBS within the scope of a funding program of the Federal Government.

Partner:

Siemens

Michelin

Fraunhofer ISI

Startdate:

01.01.2013

Enddate:

31.12.2015
Objective and Results
Objective of the project RheinMobil is to prove that an economic operation of electric vehicles is possible in special application profiles based on a border-crossing fleet experiment within three years.
Content and Approach
Central content of the project is to maximize the annual driving performance of the electric vehicles in urban parts of France and Germany by intelligent optimization of the driving profile and taking the necessary charging time into account. Therefore, an effective fleet management will be devleoped. Accompanying research will examine the customer behaviour while using the e-vehicles in France and Germany, environmental and social aspects and especially technical aspects.
Project Volume
1,15 Mio. €
Further Information
Study "Über 300.000 Kilometer unter Strom"