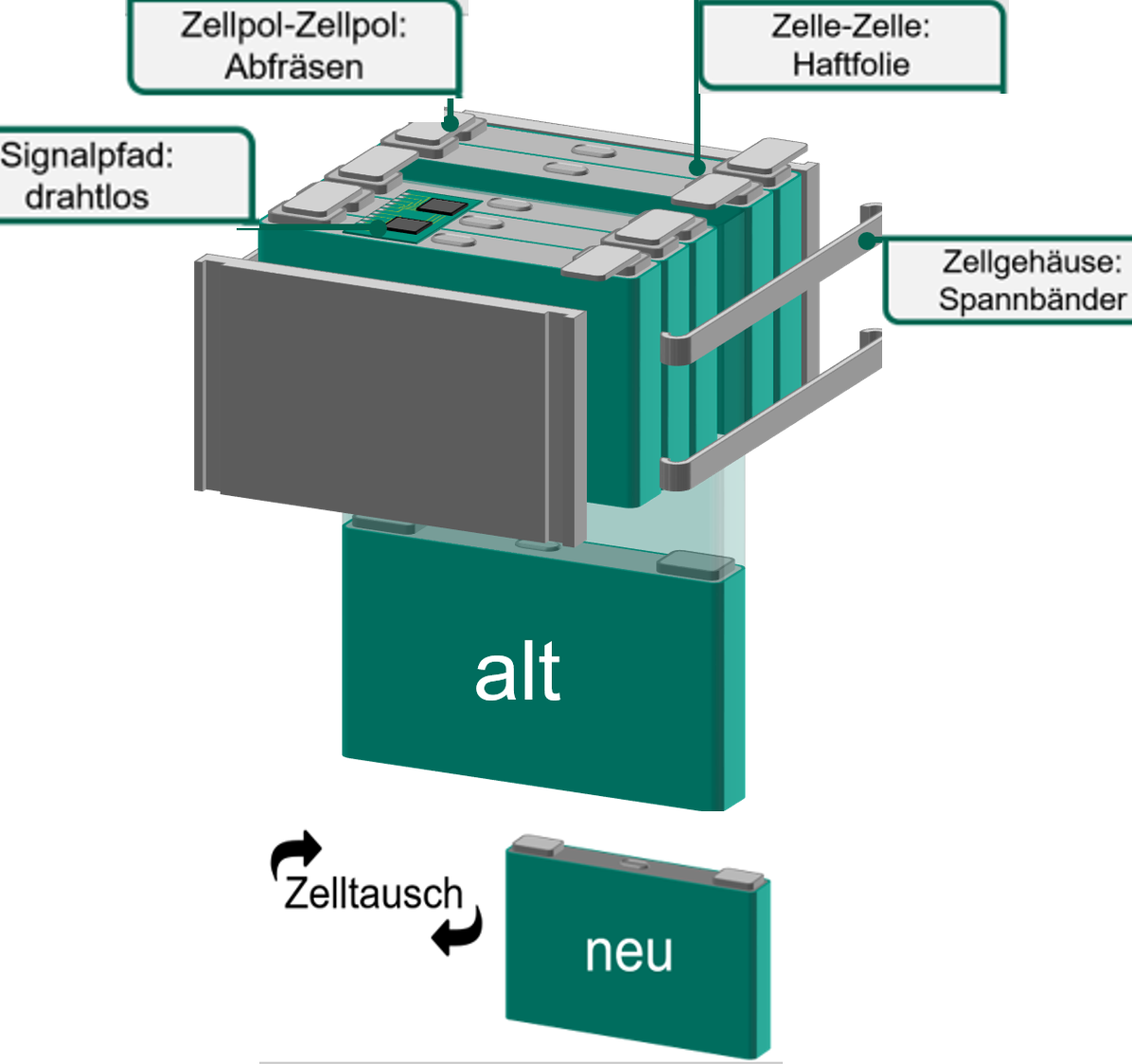 InnoDeLiBatt - Innovative production technologies for the manufacture of Li-ion Battery Systems
Project Group:

Funding:

Bundesministerium für Wirtschaft und Energie im Rahmen von ELEKTRO POWER II

Partner:

GreenIng GmbH & Co. KG (Verbundkoordinator)
ElringKlinger AG


Startdate:

01/2016

Enddate:

12/2018
Objectives and Results
The greatest challenge in electromobility is the development of high-quality and at the same time safe energy storage systems in the form of lithium-ion batteries at an acceptable price. In order to meet this demand, a drastic improvement in the production and connection technology used is necessary. Battery storage systems that can be dismantled can reduce the overall costs over their lifetime by being reusable.

Contents and Approach
The aim of the project is the conception and demonstrator construction of a novel battery module based on prismatic lithium-ion cells, which simplifies the assembly process compared to current solutions and at the same time enables automated disassembly of the module. Innovative production technologies and in-line quality control are used to implement the new contacting technologies. The integration of suitable cell electronics and communication in the battery cell makes it possible to save the time-consuming wiring in the assembly process.
The market for used battery systems will grow significantly as a result of the increasing use of electrically powered vehicles. The investigated joining methods and processes offer the possibility to give these battery systems a second life in an economical dismantling process. An intelligent cell can make a significant simplification in the production process possible and at the same time increase the safety in the operation of a battery system through the larger information base.
Project Volume
2,4 Mio. € (funding 1,3 Mio. €)